Return to Home Page
Return to Student Gallery
E-Mail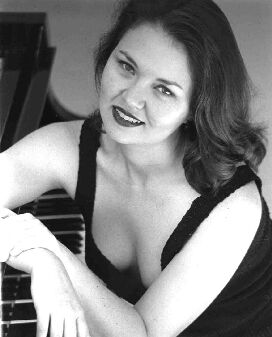 Shannon Wettstein
Shannon Wettstein, pianist, has appeared as soloist and chamber musician throughout the United States. A founding member of Boston's Auros Group for New Music and Calliope flute and piano duo, Dr. Wettstein has premiered many new works and collaborated with composers such as Brian Ferneyhough, Chinary Ung, Roger Reynolds, Gunther Schuller, Lee Hyla, Jukka Tiensuu, and John Heiss. Dr. Wettstein has given performances in New York's Lincoln Center for the Performing Arts and the New School for Social Research, Boston's Isabella Stewart Gardner Museum and Jordan Hall, the New Zealand Embassy in Washington D.C., the Japan America Theater in Los Angeles and the music festivals of Aspen, Colorado, Yellow Barn in Vermont, and Sandpoint, Idaho. As a guest artist and faculty member of New England Conservatory's Summer Institute for Contemporary Piano Performance, Dr. Wettstein gave the first U.S. performance of Iannis Xenakis' Komboi for amplified harpsichord and percussion.
Dr. Wettstein holds a Doctor of Musical Arts from the University of California, San Diego specializing in the performance of contemporary music. She earned a Bachelor of Music degree with highest distinction from the University of Kansas and a Master of Music with honors from New England Conservatory. Her teachers have included Aleck Karis, Stephen Drury, Sequiera Costa, Richard Angeletti, and Claude Frank.
Shannon Wettstein was the 1999 recipient of the Merle Montgomery Doctoral grant given by the Mu Phi Epsilon Foundation and the 1999 Doris Myrtle Wood Memorial Scholarship. She was a featured performer in the La Jolla, CA Atheneum's recent Alfred Schnittke memorial concert, which Mark Swed of the Los Angeles Times called "extraordinary." Her solo CD of music by Chopin, Berg, Brian Ferneyhough, and Debussy will soon be released.
Dr. Wettstein joined the faculty of Bemidji State University in September, 2000.